Last night there was a provincial election in Ontario (Canada's biggest province — the one with Toronto and Ottawa in it). The incumbent Liberal party lost their majority in the legislature, meaning they're going to have to appeal to either the NDP on their left or the Progressive Conservatives on their right to get bills passed. It's most likely that they'll do most of their collaborating with the NDP.
The Toronto Sun (circulation: 1,016,761, making it the 7th most read newspaper in Canada) offers I think the most measured response to this situation: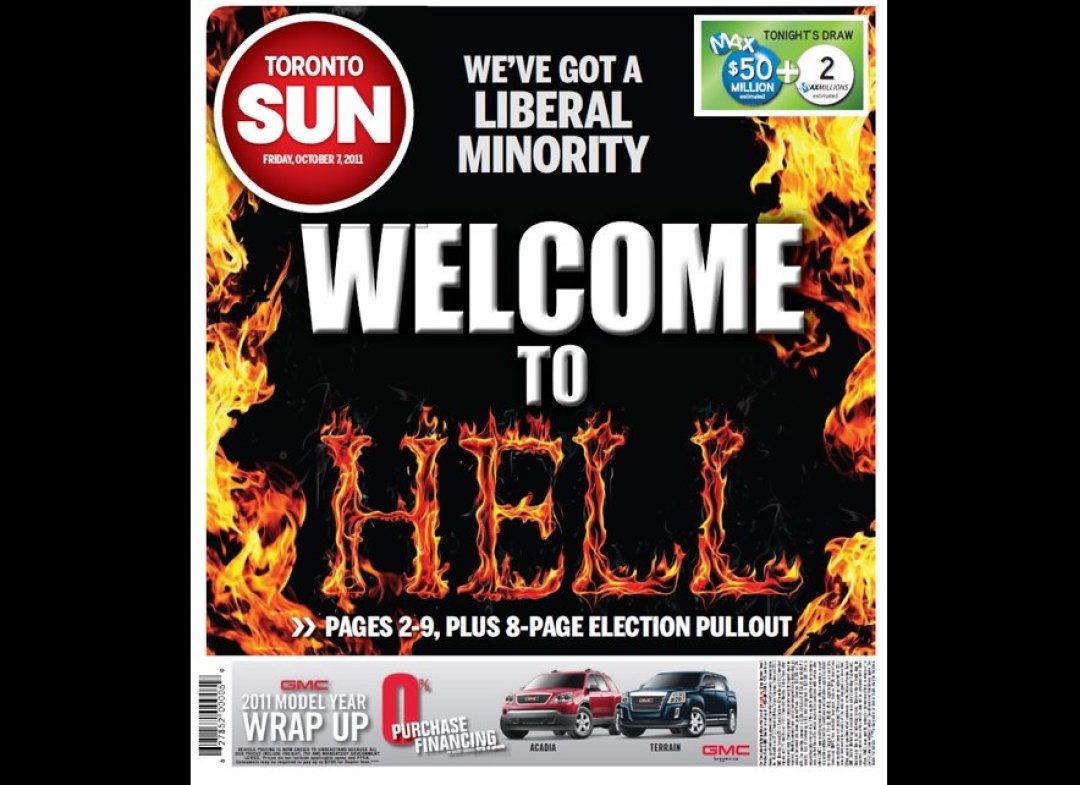 The Ottawa Sun's running the same cover, as is likely every Ontario newspaper owned by the Sun Media Corporation, noted previously in this blog for its weak attempt to get a Fox News-style all-right-wing-hysteria-all-the-time network off the ground.
Update: The NDP won in Manitoba earlier this week. The next day's Winnipeg Sun –